On April 29, 2015, the Food and Drug Administration (FDA) gave its coveted approval to Kybella, an injectable treatment for getting rid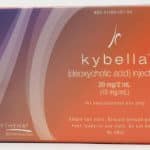 of fat below the chin also known as submental fat or a double chin in layman terms. Simply put, it is an eraser for double-chins that comes in a syringe. The FDA does not approve neither does it dis-approve the use of Kybella for eliminating fat outside the submental area.
Kybella®: The Most Effective Solution to Get Rid of a Double Chin
Previously, anybody that wanted to get rid of a double chin or the submental fat had to undergo liposuction. Liposuction is a somewhat invasive surgical procedure that requires days of recovery. This means that Kybella is revolutionary since it is a nonsurgical procedure to get rid of submental fat.
What is contained in Kybella?
It is a synthetic form of deoxycholic acid that is identical to the one the body produces naturally. The body produces deoxycholic acid
to help in the absorption of fats. When injected properly into submental fat, it destroys the fat cells. However, it has the potential to destroy other types of cells including skin cells when it is injected into the skin inadvertently.
Who Is The Manufacturer?
Kythera Biopharmaceuticals is a California-based company and is the creator. The company focuses on prescription cosmetic products.
Does Kybella Really Get Rid Of a Double Chin?
What it does is simply to disrupt the fat cell membrane since it is a cytolytic drug. Once it hits, it causes destruction of the cell membrane also known as lysis. Once this happens, the fat cell releases the fatty contents and the body metabolizes these fatty contents as normal.
The drug is administered as an injection into fatty tissue in the submental area. Patients can receive up to 50 injections in one treatment and up to 6 single treatments administered at least one month apart. Usually it is provided in single patient use vials and must never be mixed with other compounds or diluted.
Origins
Even though it is the first injection to be approved for getting rid of submental fat in the United States, the concept has existed in Europe for decades. Originally, the idea of doing these injections was pioneered in France where a few people tried various combinations and injected them, many with negative results.
Prior to its introduction, the FDA issued warnings to consumers against any injections purporting to dissolve and remove fat permanently. These injectable concoctions usually contained deoxycholic acid along with various other acids as well as herbal extracts. No single injection had ever undergone clinical trials or was backed with any evidence of effectiveness. The fact that Kybella received the stamp of approval from the FDA is actually quite a notable breakthrough and the results are currently quite impressive.
Who Administers Kybella Injections?
The FDA stipulates that only a licensed and trained health care professional like Alta Dermatology can administer these treatments. In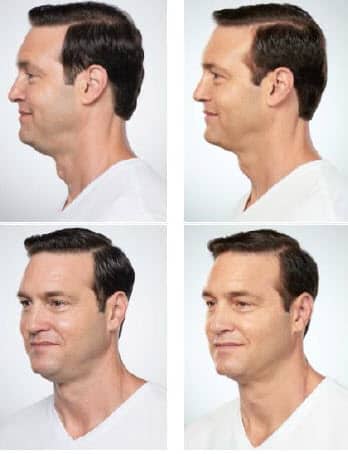 addition, the patients need to understand fully the risks associated with the use of the drug before they consider treatment.
The important thing for patients to understand is that Kybella is only approved for treating submental fat and at this time it is unknown whether it is effective or safe for treating fat outside the submental area.
Who Can Get Kybella Treatments?
The drug is approved for all persons above the age of 18. Kythera, the manufacturer of the drug recommends careful screening of patients by doctors to ensure that the submental fullness is actually fat and not something different. Enlargement of the cervical lymph nodes in the neck also known as cervical lymphadenopathy or enlargement of the thyroid also known as thryomegaly can also cause submental fullness. It is therefore important for the doctor to recommend Kybella for the correct problem.
What Happens To Excess Skin After The Fat Dissolves?
If the doctors are trying to eliminate fat in your chin and the fat actually disappears, this will leave behind some leftover skin. This is technically a risk that is associated with liposuction too. For the liposuction patients that have highly elastic skin, the loose skin is usually barely noticeable after a couple of months. However, for others, neck or chin liposuction is usually paired with some neck-lift surgery.
The FDA recommends that doctors that administer Kybella should screen for patients having excessive skin area or any other conditions whereby the reduction of submental fat can cause an aesthetically undesirable outcome.
In terms of the recovery process itself, as soon as the injection is administered, there is an inflammatory component. For a few days there will be some swelling and tenderness since the body is cleaning out all of the cellular debris and causing a bit of skin contraction. However, since Kybella is not an invasive procedure, the recovery should be quicker than liposuction recovery.
Can You Use Kybella To Melt Fat In Other Areas Of The Body?
As stated previously, Kybella is only approved for use for the chin area and requires skillful application. If the doctor were to hit the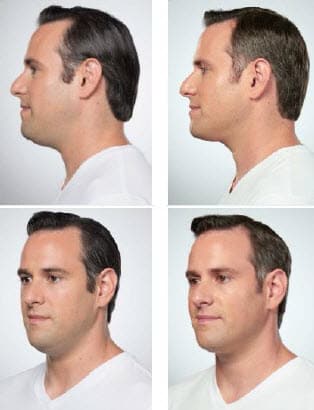 mandibular branch of the facial nerve accidentally, the patient could end up having a smile that is asymmetrical. Failure by the doctor to insert the needle deep enough can result in skin ulceration. This is why it is important for a trained and experienced professional to handle the injection like Dr. Wang of Alta Dermatology.
If a patient's main concern is just to lose weight, he or she should probably look for alternatives to cosmetic procedures and surgeries. Doing the procedure is not a way to lose weight and must never be considered as such.
Every good doctor should ensure that his or her patients understand the importance of restraint especially when it comes to aesthetic procedures. Patients must learn how to balance the desire to look their best with the pressure to look perfect.
Potential Side Effects of Kybella
Just like any other drug, Kybella has its own potential side effects. Some of the major side effects include weakness of the facial muscles, nerve injury in the jaw that can cause problems while swallowing or an uneven smile. The most common side effects of Kybella include numbness, pain, bruising, swelling, and areas of hardness in the area undergoing treatment.
Caution When Using Kybella
Kybella must never be used in areas outside the submental areas and must never be used if the injection site has an infection. Caution must also be exercised when using it in patients that have undergone surgical or aesthetic treatment in the submental area.
Conclusion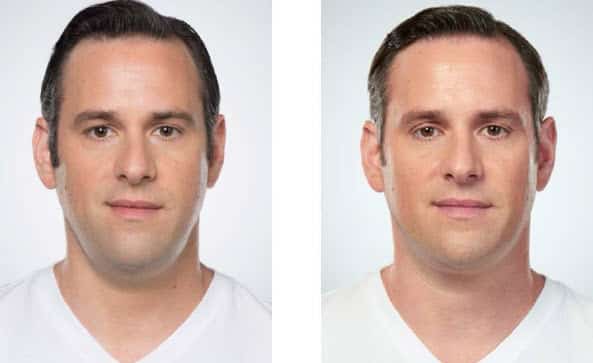 In case you have tried various exercise and diet plans but still struggle with losing your double chin, you are not alone. Many people eat healthy and have no problem toning their abs, legs, and arms but still find it hard to get rid of the fat around the submental area.
Kybella is an effective solution for getting rid of this submental fat. With Kybella, you no longer need to undergo liposuction or any other invasive fat elimination procedure. Through a series of injections, it will mimic the natural fat absorption process of the body and will leave you with a slim and sleek chin area that is picture perfect. Try Kybella today and watch your double chin melt away.
We are also very close to and care for patients in Laguna Beach, Corona Del Mar, Mission Viejo, Aliso Viejo, Lake Forest, Corona Del Mar, San Juan Capistrano, Dana Point, San Clemente, Laguna Woods, Rancho Santa Margarita, Costa Mesa,, Laguna Hills, and Ladera Ranch