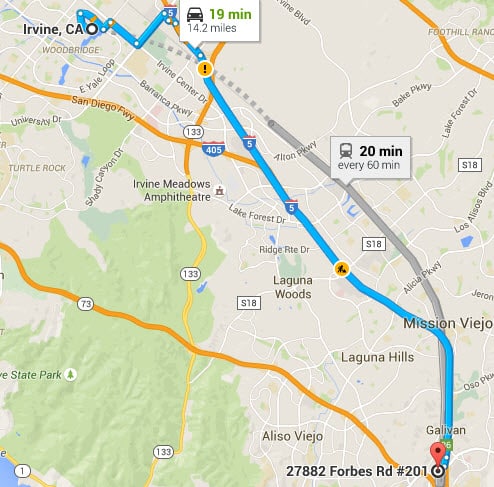 Ever wonder when is the right time to see your dermatologist? If people have problems with their skin near Irvine California, they often think they need to go and see their primary care physician. The problem is, a lot of people tend to have these issues with their skin and hide them until they can no longer hide them anymore. This is when people often seek out the assistance of a doctor, but it may be too late for the general practitioner to provide the necessary treatment or a difficult case. Therefore, people need to know more about what exactly a dermatologist like Alta Dermatology does to ensure they are seeing the right doctor.
The Variety of Diseases Treated by Dermatologists in Irvine
A dermatologist is one of the many doctors who have the ability to treat multiple diseases. However, most of these diseases are specific to the skin and can have a huge impact on the health of people because many  diseases on the skin can run rampant if they get inside of the body. The number of diseases a dermatologist is going to treat can number over the 3,000 mark, but in most cases it is generally only the routine skin conditions that are being treated by the dermatologist as they are getting patients in their office on a regular basis.
Some of the diseases that are commonly treated by a dermatologist include skin cancer, eczema, acne and psoriasis. These diseases are all very important for people to seek out professional treatment for. By doing so, people can start to get the life saving measures performed on their body like preventative skin cancer treatments; and also people can have the condition like eczema treated, conditions that are making them shy away from going out in public . This is one of the most important treatments the dermatologist is going to perform.
Cosmetic Dermatology
In some cases, people will come to a dermatologist to simply improve their appearance. This is going to happen in several different ways, but in most cases it will come about by helping to reduce the appearance of wrinkles that people have on their body. By reducing the number of wrinkles on the face and body in general it can make some people feel better. However, what is even better is that most of these procedures that  can be done in the office. That is, people do not have to go anywhere else to get the work done. Instead, they can go to Alta Dermatology and know their skin will come out looking like it should.
Some people may question the legitimacy of a dermatologist as to whether or not they are a real medical doctor. However, these are medical professionals who are highly skilled doctors. They have to take the same medical training as all of the other doctors, but they additionally have to undergo an internship before matching up into a dermatology residency program. When looking for a dermatologist, it is important to check if they are board-certified in dermatology and truly have the training necessary to become expert dermatologists.
How Often Should You Have Your Skin Checked
Now the big question is, should you go in to see your dermatologist on a regular basis?The answer is yes. The American Academy of Dermatology recommend you get your skin cancer screening and full body skin exam annually. Most of the time, people ignore their skin and appearance until something dramatic happens to them. Be proactive and get a head start today. Dr. Victoria Wand MD can answer any of your questions or concerns. Please contact us.
We are also very close to and care for patients in Laguna Beach, Ladera Ranch, Mission Viejo, Aliso Viejo, Lake Forest, Corona Del Mar, San Juan Capistrano, Dana Point, San Clemente, Laguna Woods, Rancho Santa Margarita, Costa Mesa and Laguna Hills