Alta Dermatology specializes in the treatment of conditions that affect the skin, nails, mucous membranes, and hair. The skin is the largest organ in the body, and that's why it may reflect the body's overall health. Basically, it's used as a barrier to any bacteria or injury to the rest of the organs. We treat patients of all ages, from babies to seniors. Services offered by Alta Dermatology near Corona Del Mar can be summarized as follows.
Our Dermatological Services
1. General Dermatology
Most of the patients in Dr. Wang's office are there for any of the following common conditions.
• Acne is the most common skin condition which affects the oil glands located on the skin. People suffering from acne display different types of pimples which might result in scarring. There are a lot of patients suffering from this condition who have low self-esteem or depression because of their appearance. Mostly teens going through puberty are likely to suffer from acne. However, adults can get acne too, either new in onset or continued from their teen years.
• Eczema and dermatitis are two skin conditions that are characterized by inflammation as well as an itchy rash. Anybody from infants to older individuals can suffer from eczema.
• Patients are also likely to seek the help of Alta Dermatology if they suffer from fungal infections or seborrheic dermatitis that affect the hair, nails or skin. Note that these are quite common with mild repercussions. However, for people with weak immune systems, fungal infections can be quite debilitating.
• Dermatologists near Corona Del Mar can also prevent, diagnose and treat hair loss disorders experienced by both male and females. In most cases, hair loss is caused by alopecia but there is a myriad of other conditions that can result in hair loss.
• As for nails, the most common reason to visit a dermatologist would be ingrown nails and fungal infections. It's important to visit a dermatologist if you notice anything wrong with your nails since in most cases, there might be an underlying condition.
• Psoriasis is an autoimmune disorder that accelerates the growth of skin cells causing thick scales on the skin that are silvery or red in color. In some cases, it might appear as eczema instead of psoriasis, and that's why it's important for Dr. Wang to make the diagnosis.
• Rosacea presents as redness in the face; but it can also appear as of bumps full of pus. Other symptoms include a sensation of grittiness in the eyes and visible blood vessels. Fair patients are most prone to this skin condition; however patients of all skin types can get rosacea.
• Skin cancer is very common among most people in the United States. The most common types include melanoma, squamous cell carcinoma and basal cell carcinoma. If caught early, these conditions can be fully treated.
• Shingles is yet another condition that can require a dermatologist's attention. It's a viral disease that presents with a very painful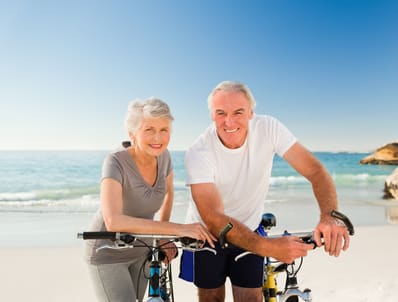 rash. If not treated, in certain areas, it can damage the eyes or hearing.
• Vitiligo is a condition where the skin starts losing its coloring pigment, melanin. A person suffering from this condition will generally have lighter patches. There is no cure for the condition, but treatments have been developed to treat the various signs of vitiligo.
• Warts appear if the top layer of the skin is affected by a virus. It's a common skin condition that's very contagious and might go away without any treatment but if the symptoms persist, it's important to visit Alta Dermatology.
2. Surgical Dermatology
Here, a dermatologist must put the patient under anesthesia in order to provide treatment for acne scars, evaluate skin cancer or treat it, and also destroy any skin lesions on the body.
3. Cosmetic Dermatology
These are elective dermatology treatments that include the following:
• Injecting botox,  restylane and juvederm to remove wrinkles on the skin
• Injecting fillers in the skin to make it look younger and rejuvenated
• Removal of any unwanted growths in the body
• Laser removal of redness, broken capillaries and dark spots
4. Other Skin Care Services
Other services at Alta Dermatology includes patch testing which is used for patients with suspected allergies to certain allergens. Lastly, there is light therapy which involves the use of LED rays in order to treat some types of skin diseases such as actinic keratoses and photoaging as well as acne.
We are also very close to and care for patients in Laguna Beach, Ladera Ranch, Mission Viejo, Aliso Viejo, Lake Forest, San Juan Capistrano, Dana Point, San Clemente, Laguna Woods, Rancho Santa Margarita, Irvine, Costa Mesa and Laguna Hills.