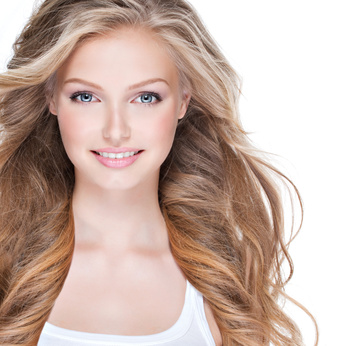 Injectables and dermal fillers are one of the least invasive yet very effective procedures to improve wrinkles. We offer Botox®, Juvederm™, Restylane® and other facial rejuvenation therapies to our patients. These injectable products offer our patients an attractive combination of safety, convenience, and aesthetically pleasing, remarkably natural results. With dermal fillers and other injectables, you can reverse the visible effects of aging and restore the natural, more youthful beauty of your face.
Botox® Cosmetic
At Alta Dermatology, Botox® Cosmetic injections is one of the most popular cosmetic treatments that we provide. A diluted solution based on the botulinum-A toxin, Botox® Cosmetic injections is safe and has been approved by the FDA for a variety of medical and cosmetic applications, including treatment of frown lines and crow's feet. Botox® Cosmetic injections relax the facial muscles that are responsible for wrinkles around the forehead, eyes, mouth and elsewhere on the face. When these muscles relax, the skin becomes smoother, and wrinkles can fade or disappear entirely.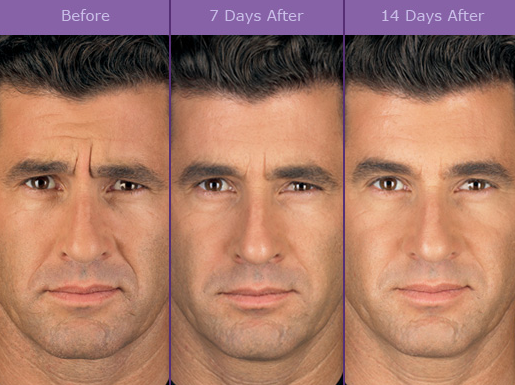 The Botox® Cosmetic treatment process is quick, convenient, safe, and almost painless. Dr. Wang will inject precise amounts of the product into the muscles that require treatment. The injection process takes only a few minutes, after which patients may return to their normal activities immediately. As the injections take effect over the next week, the facial muscles will relax, smoothing away wrinkles and fine lines to produce a more youthful appearance that will last for up to four months. Alta Dermatology recommends a one week follow-up appointment for touch-up Botox® treatments for first-time Botox® patients.
Results with Botox® Cosmetic treatments are noticeable. Unlike patients who undergo a full face lift, Botox® Cosmetic patients will not appear dramatically different after treatment. They will have natural, smoother skin in injection areas. Patients at Alta Dermatology are frequently amazed by the facial rejuvenation results Botox® Cosmetic, Restylane® and other convenient injectable products help them achieve.
Restylane®
Restylane® treatments are also very popular among our patients. They are approved by the FDA to plump lips and fill in wrinkles and folds, especially in the nasolabial fold (creases running from the bottom of the nose to the corner of the mouth), making the patient's skin appear smoother and more youthful. The active ingredient in Restylane® is hyaluronic acid, a substance that is naturally present in our body. Restylane® is synthesized in a laboratory, making it safer than animal-based fillers, like collagen, that sometimes cause allergic reactions.
Depending on the size of the area to be treated, Restylane® injections take less than 30 minutes to apply. Your facial rejuvenation expert will first apply a topical anesthetic to ensure that the procedure is almost painless. After a series of Restylane® injections in the desired areas of the face, the procedure is complete. There is no down time with this procedure. Patients are free to return to normal activities directly after treatment.
Like many other dermal filler options available at our clinic, Restylane® acts in two ways to produce longer-lasting facial rejuvenation than is possible with less advanced alternatives. Restylane® fills in wrinkles for about 6-12 months depending on the location, before breaking down. As the product is absorbed, it stimulates the production of collagen fibers in the skin that are responsible for texture and elasticity. Though results are immediate after injection, the collagen stimulation from Restylane® contributes to the more long-lasting and natural results.
Restylane® Silk is used to smooth fine lines around the mouth and lasts up to 6 months.
Restylane® Lyft is a hyaluronic filler that is used to help give volume to the upper part of the face and lasts up to 12 months.
Restylane® Kysse is designed with XpresHAn TechnologyTM and is used as a lip filler because it allows for natural, flexible movement that lasts for up to a year.
Juvederm® Ultra & Ultra Plus
Juvederm® Ultra and Ultra Plus are breakthrough products in the non-animal based filler category known as hyaluronic acid. These FDA approved products have an especially smooth consistency and are used to correct moderate to severe facial wrinkles and folds, especially the nasolabial fold.  You'll get a smooth, natural look and feel that can last up to 12 months; so everyone will notice-but no one will know!
At Alta Dermatology, your cosmetic provider can determine the right area of treatment and the proper type of Juvederm® to use for your skin care needs.
Juvederm Voluma® XC
Juvederm Voluma® XC is the first and only injectable approved by the FDA to fill the age-related volume loss in the cheek area. Like Juvederm® Ultra and Ultra Plus, Juvederm Voluma® XC is a transparent hyaluronic acid. It can provide contour and a subtle lift for up to 2 years.
Sclerotherapy with Asclera®
Many patients who wish to minimize the appearance of unsightly, easy-to-notice spider veins look to sclerotherapy as a safe, effective treatment. Each sclerotherapy treatment consists of injecting a specially formulated fluid solution directly into the targeted veins, causing the veins to harden and gradually fade. At Alta Dermatology, we use Asclera® a very effective sodium tetradecyl sulfate injection.
Hand Rejuvenation
After rejuvenating the face, neck, and chest, many patients find their hands need improvement as well. Here at Alta Dermatology, we are able to complete your rejuvenation experience with our hand rejuvenation procedures. Sclerotherapy is the process used to remove large, protruding veins, IPL laser treatment removes brown spots, and dermal fillers are used to restore volume and youthful fullness to the hands.