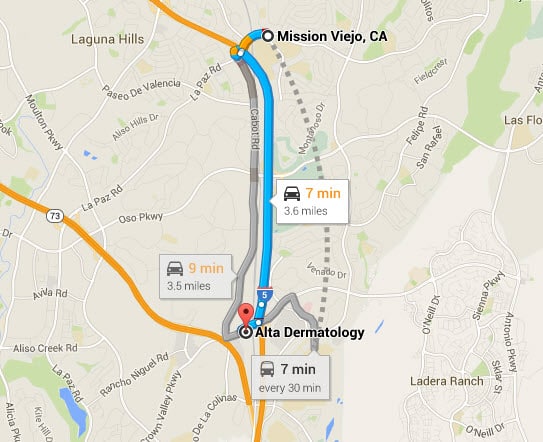 Dr. Victoria Wang is a dermatologist near Mission Viejo (our office borders Laguna Niguel and Mission Viejo). She is a specialized medical doctor that handles treating skin care problems in patients. When addressing skin care, various aspects may be considered such as the general skin, hair, nails and mucous membranes. People who suffer from any form of ailment that is related to the skin, hair, nails or mucous membrane should most definitely seek the services of Alta Dermatology.
Conditions Treated by Mission Viejo Dermatologists
Dermatologists are just like any other specialized doctors who undergo training and education in medical schools and post graduate studies. Most board-certified dermatologists go through an internship and residency program before actually practicing as specialized medical practitioners.There are two major services that dermatologists are trained and educated to handle. First and foremost, they diagnose and treat a wide range of skin-related health complications in patients. The other huge responsibility bestowed upon these dermatologists is to help patients improve their overall appearance by altering specific aspects of their skin. Dermatology as a field of medicine has several sub specialties under it. Some of the most common divisions of dermatology are, but not limited to medical dermatology, dermatopathology, aesthetics, Mohs surgeries, pediatric dermatology and dermatologic surgery. Dr. Wang is conversant with all these specialties. At Alta Dermatology, we offer all the above specialized services to our patients at an affordable cost.
To fully understand the services offered by Alta Dermatology, we can classify these services into two groups, medical and aesthetic. Let's have a look at each group and see what the services are all about.
Medical Dermatologist Services
This is where we diagnose any type of skin- related health complication that a patient may be experiencing. Some examples are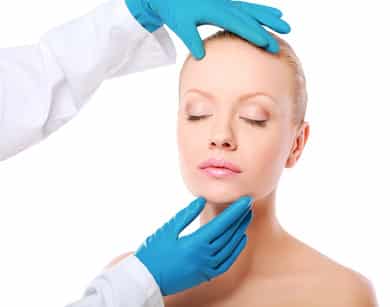 patients suffering from skin cancer or a dermatological condition that requires medical attention. A patient may be suffering from cancerous growths on or just beneath their skin. Dr. Wang can surgically or topically treat these lesions. In most cases, these types of health complications will require some form of intervention to determine the best course of action depending on the skin issue.
Skin Diseases
Treatment of skin diseases can be done through surgery in the case of cancerous growths and lesions or by using prescribed drugs and medications in the cases of dermatological conditions. Sometimes natural treatments such as vitamins, changes in diet and light treatment may be helpful. The best form of treatment will be determined after various vigorous tests and screenings are done by Dr. Wang in order to get to the root of the problem. Dermatological tests and screenings are part and parcel of the medical services offered at Alta Dermatology.
Some skin ailments and health complications require that a patient undergo a healing program in order for them to eradicate the problem. Dr. Wang is the right person to guide a patient through this healing process by providing the best types of medication and solution to the disease that is affecting a patient. A quick consultation with Dr. Wang can shed a lot of light into the nature of a certain skin ailment and the implications it has on a patient in the short term as well as in the long term.
Aesthetics
The aesthetic services offered by Alta Dermatology can cover a broad spectrum of procedures and products. While the medical aspects of dermatology mainly focus on the treatment and diagnosis of various skin related conditions, the aesthetic aspects of dermatology focus mainly on the improvement of the appearance of the skin of a patient who may be perfectly healthy.
In the dermatology world, aesthetics is all about appearances and how best the skin and other aspects of the human body such as hair and nails can be made to look better. It is commonly said that beauty is skin deep and this is why people are going to great lengths to ensure that their skin is nothing short of perfect.
Chemical Peels
A visit to Alta Dermatology will offer a patient quite a number of options when it comes to improving their skin's appearance. The most common services or procedures sought out by our Mission Viejo patients are Botox or Restylane, laser treatments and chemical peels. Chemical peels is where dead skin cells are removed from the surface of the skin to reveal a much brighter and younger coat. You can find our specials here.
There are also quite a number of dermatological procedures that are available to get rid of ugly marks on the skin such as scars and blemishes. This is all in a bid to make the appearance of the skin to be much more appealing and healthier looking.
This sub specialty of dermatology is very broad and has so many possibilities to it. This is mainly due to the changes in technology that take place each and every day bringing forth newer dermatological techniques and equipment used to improve the appearance of skin. There are also special products such as creams, ointments and emulsions that we can recommend to boost the appearance of the skin and eradicate features such as stretch marks.
The need to get quality and affordable dermatologist aesthetic services thereby becomes evident after looking at the many ways that a person can benefit at the end of the day. Alta Dermatology can also go ahead an inject special fillers into specific areas on the skin to improve the appearance of a specific part of the body. Cryosurgery can also be done to help remove a wide range of skin growths such as warts and warty growths. All these and much more can be done by Alta Dermatology. Please see our reviews on Yelp, Health Grades, Vitals and Zoc Doc. Please contact us here.
We are also very close to and care for patients in Laguna Beach, Ladera Ranch, Corona Del Mar, Aliso Viejo, Lake Forest, San Juan Capistrano, Dana Point, San Clemente, Laguna Woods, Rancho Santa Margarita, Irvine, Costa Mesa and Laguna Hills.