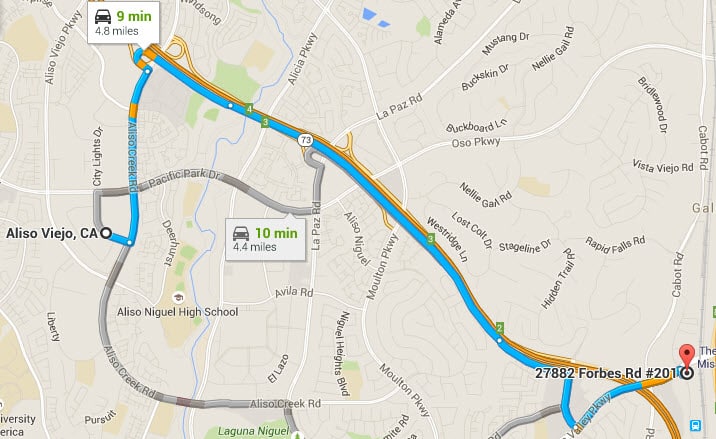 As dermatologists near Aliso Viejo, we are specialized doctors who focus on treating problems associated with the skin, hair, nails and mucous membranes. This can range anywhere from dealing with acne, treating infections or performing cosmetic procedures.
In fact, according to the American Academy of Dermatology, dermatologists are responsible for diagnosing and treating as many as 3,000 different diseases. Dealing with that many different conditions requires years of training. In most cases, that means attending college for four years to earn a bachelor's degree, moving on to medical school for another four years, interning for at least one year and then participating in a dermatology residency program for an additional three years.
As you can see, becoming a dermatologist is not an overnight process. Once all of their education is done, they are able to go on to help people treat and improve their skin. Here are just a few of the many procedures and conditions that dermatologists deal with on a daily basis.
Conditions We Treat as Aliso Viejo Dermatologists
Acne
Acne is probably the most common skin condition people experience. Nearly everyone has had problems with acne at one point or another. However, for some people it is more than a minor nuisance; it can cause extreme pain and embarrassment, disrupting their lives and damaging their self-esteem. We can help mitigate this problem by finding ways to reduce or eliminate breakouts.
Fungal Infections
Fungal infections of the skin, scalp or nails can also be treated. Although these conditions are usually mild, they can flare up and cause problems; particularly if someone has a compromised immune system. Alta Dermatology can help treat the infection, eliminating the related symptoms and minimizing the threat of complications.
Wrinkles and Scarring
We can help reduce the appearance of wrinkles through a variety of different cosmetic procedures including injections, chemical peels, laser treatment and other non-surgical solutions. Likewise, the appearance of scar tissue can often be minimized by using similar procedures, restoring the skin to a more supple, natural state.
Warts
Warts can appear on any part of the body, causing discomfort and embarrassment. They can be burnt off using a variety of in-office techniques. Some of the most common include freezing the wart, scraping it away through a process known as paring, burning it off or using chemicals to dissolve it away.
Skin Cancer
Perhaps one of the most important things that we do is diagnose and treat skin cancer. This potentially deadly disease can be successfully treated if caught early enough. We are experts at spotting skin abnormalities associated with cancer early on so that treatment can begin as soon as possible.
Psoriasis
Psoriasis is a common skin condition, an autoimmune response, that can be difficult to treat. With this condition, new skin cells are produced too quickly causing the surface of the skin to become red or scaly. As dermatologists, we can help treat this condition using a variety of different medications and techniques.
Hair Loss
Hair loss affects millions of people each year, with a number of different underlying causes. Part of the job of a dermatologist is to identify what is causing the hair loss and, if possible, treat it. This can range from genetics, hormonal imbalances to infestations with pests such as lice or infections of the scalp.
Another area where we excel is by referring for hair removal techniques for unwanted body hair. This can include laser treatment, electrolysis or other common hair removal methods. Most of these treatments require multiple visits to see permanent results.
Spider Veins
One of the lesser-known treatment performed by Alta Dermatology is known as sclerotherapy. This technique involves injecting a substance into spider veins to restrict the blood flow and minimize their appearance.
Anytime you are experiencing a problem with your skin, hair, nails or mucous membranes, give us a call. We are located only minutes from Aliso Viejo. We have the training and experience necessary to identify and treat just about any condition that you may be dealing with. Whether you need help with a painful or embarrassing skin condition, or are looking for ways to improve your appearance, we can help. Just contact us.
We are also very close to and care for patients in Laguna Beach, Ladera Ranch, Mission Viejo, Lake Forest, San Juan Capistrano, Dana Point, San Clemente, Laguna Woods, Corona Del Mar, Rancho Santa Margarita, Irvine, Costa Mesa and Laguna Hills.