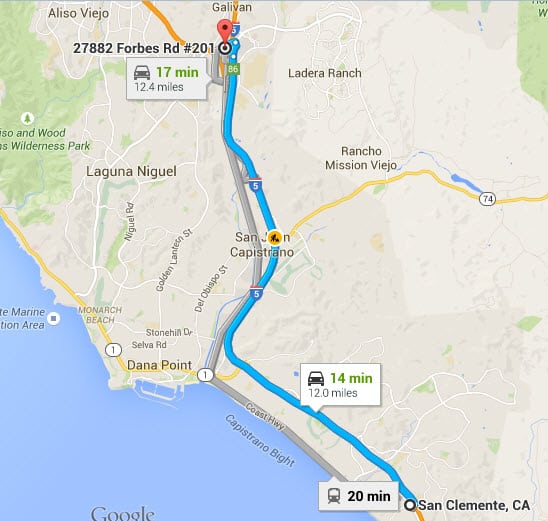 Dermatology is a branch in medicine that deals with nail, hair and skin related conditions. Every dermatologist has to undertake a medical training just like any other doctor. In addition to medical school and internship, the dermatology training may take at least 3 years in addition before one becomes a fully certified dermatologist near San Clemente capable of handling various skin, hair, and nail related conditions. Anyone suffering from any of the conditions mentioned above should go through a screening at Alta Dermatology before the best medication or treatment plan can be determined. Depending on the condition, the dermatologist may choose to recommend surgery for extreme cases, or skin care medications (creams, lotions, and ointment) for minor cases.
Dermatologists provide a broad range of services, which are categorized into:
1. Cosmetic Dermatology
2. Clinical Dermatology
Services Offered In Cosmetic Dermatology
Cosmetic dermatology is at improving one's skin tone, complexion and removing any visible blemishes. It is also in cosmetic dermatology that certain procedures such as Botox injections and dermal fillers are done to improve one's appearance. Botox and Juvederm injections are mostly used to reduce/inhibit visible signs of aging such as wrinkles and sagging skin. Celebrities and those concerned about their public image are some of the most notable beneficiaries from these procedures in addition to people who just want to feel better about their skin and appearance or want a youthful glow.
Services offered in Medical Dermatology:
Dandruff, Seborrhea and Psoriasis Treatment
Although these conditions may be treatable using over-the-counter medication, some conditions may be severe and need to be addressed by a dermatologist. Under most instances, the dermatologist may have to run tests to determine what the cause is, then prescribe the most suitable and effective medication for the same. Dr. Wang may have to prescribe both oral and topical drugs to ensure complete resolution.
Melasma (brown skin discoloration) Treatment
This condition is by visible brown skin discolorations that look like patches on the skin. Although this condition may be treatable using OTC drugs, these drugs may not be effective in treating melasma thoroughly. This is the reason why it would be advisable to seek Alta Dermatology's help and advice on the same. Dr. Wang may recommend medical-grade zinc oxide sunscreens with an SPF higher than 30. For severe conditions, the discolorations may be handled using medications and sometimes laser light treatment.
Stretch Marks and Cellulite Treatment
Although there are dozens of stretch mark removal creams in the market today, only a few of them are effective. Most of these creams and lotions contain harsh chemicals and metals that have many adverse effects on the human skin. This is the reason why you are advised to seek Dr. Wang's advice before using any of these products. Requesting advice on stretch mark or cellulite removal creams would therefore be a wise idea.
Acne and rosacea are some of the most dreaded skin conditions. These leave glaring marks and scars all over the affected area. Home treatment of acne and rosacea can be stressful as there are so many over the counter options, may of which may be ineffective. You can, however, find help by seeing Alta Dermatology. Dr. Wang will first look into the condition, then come up with the best treatment plan and prescribe the best medication for the condition. She has to consider many factors before making the prescription. Certain factors such as skin sensitivity, skin type and degree of involvement have to be considered when treating these conditions. Dr. Wang also specializes in wart treatment and offers many modalities and options including liquid nitrogen, injections, prescriptions and even laser therapy.
Advice on how to care for your skin, hair and nails
Everyone loves their skin, and would do anything to have perfect, glamorous skin. Although there are many ways of caring for your skin, nails and hair, Alta Dermatology can help you do it much better. Dr. Wang will advise you on the best cosmetic products to use on your skin and nails, as well as foods that promote better skin health. It is by caring for your skin and nails that most conditions such as nail infections, acne, rosacea, sensitivity and thin hairs can be managed .
These are just but a few of the many services a board certified dermatologist near San Clemente has to offer. It would however be advisable to look for a dermatologist you can trust for all these services like Dr. Wang at Alta Dermatology. This is especially critical for patients suffering from rosacea, acne, and those in need of Botox injections. Some of the factors that should be taken into consideration include your dermatologist's certificate, proof of license, experience and trustworthiness. Check out our reviews on Health Grades.
Please contact our office with any questions or concerns.
We are also very close to and care for patients in Laguna Beach, Ladera Ranch, Mission Viejo, Aliso Viejo, Lake Forest, San Juan Capistrano, Dana Point, Laguna Woods, Rancho Santa Margarita, Irvine, Costa Mesa and Laguna Hills