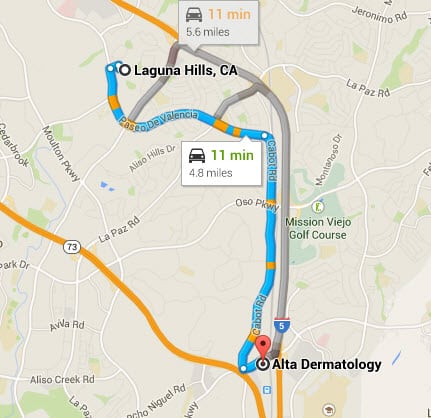 At Alta Dermatology, we are fortunate to be near our patients in Laguna Hills, just a few minutes away. Dr. Wang is a dermatologist that deals with problems involving acne, skin diseases, skin cancer and other skin procedures such as Botox and Juvederm injections. We specialize in assessing and treating skin ailments and skin cancers with excision or Mohs surgery.
About Dr. Wang in Laguna Hills
Dr. Wang is also highly trained in effective preventive measures that can help to maintain the health of your skin. We work with other health specialists in the process of seeking the most suitable treatment for particular skin disorders.
Dr. Wang acts as as a health consultant, aside from treating skin ailments. In order to practice dermatology, we are required to have adequate knowledge in fields such as chemistry, pathology, microbiology, physiology, among others.
Dermatological Services Offered
Our dermatological services are vast in scope, and call for exceptional competence in physiological functions of the body, the chemical reactions, as well as biological functions of the body. The services we offer include enhancing the physical appearance of the skin through elimination of growths, acne and discoloration. We also offer early detection, control, and treatment of skin diseases, and we treat the effects on the skin caused by factors such as aging, diseases, and too much exposure from the sun.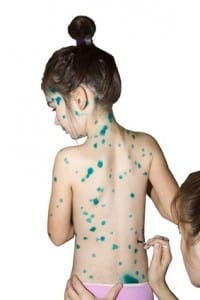 Diagnostic
We also perform different diagnostic procedures such as tissue and skin biopsies, in order to examine or diagnose any skin disease or conditions. In addition, our clinic also performs procedures such as microscopic exams, cytological smears and pathology.
Treatments
Treatment involves a number of different types of medications, which can be applied or even injected into the subcutaneous tissues of the skin. Surgical treatments are also offered depending on the ailment, as well as a number of light and laser therapies .
During the treatment, our patients answer several detailed questions about the symptoms, how long they have been experienced, and any pain or itchy sensations felt. We then offer a full body exam, and obtain tissue samples or smears, if necessary, which are taken to the lab for a microbiological analysis and bacterial culturing.
What to Consider When Choosing a Dermatology Practice in Laguna Hills
Generally, most people don't give a lot of attention when selecting a dermatologist. Many of them assume that one is just as good as the other one, and the service will be the same. However, if you would consider the essential role that a dermatologist can play in the diagnosis and treatment of the skin disease or ailments, it makes a lot of sense to pay careful attention and give it a lot of thought when you select a dermatologist.
Reviews
One of the most important things to look for is their qualifications as well as their experience, in addition to their reviews. You can view ours on Yelp and ZocDoc. You should also look deeply into their specific field of specialization. Depending on your specific problem, make sure that the dermatologist you choose is specialized in that field and that he/she has undergone enough training to handle the treatment.
Training
In terms of training, it is quite helpful to look into their academic qualifications; you can view Dr. Wang's here. In this case, he/she should be board certified and must have completed the residency program. These programs are mostly aimed at equipping trainees with the right clinical training, as well as practical experience on the field. The experience that the dermatologist will gain here will surely go a long way in ensuring that the services he/she offers are specialized to the particular needs of the patient.
Further Training
In addition, the dermatologist should be committed to continuous as well as ongoing learning and training. They should participate in short term programs and courses to enable them to be up to date with the newest practices and technological advancements in the dermatology field. This offers him/her an opportunity to share as well as exchange ideas with other professionals, and to gain insight into the latest innovative methods and techniques in treatment. All this will go a long way in enhancing his/her ability to deliver good skin care treatment.
Don't forget to utilize the different resources that are readily available. It is always a good idea to ask your friends, family, relatives, co-workers, or neighbors about the best dermatologist they know and ask for a recommendation. An online search is also a great idea. Some sites have listed several qualified physicians as well as professional organizations on different fields. If you find a dermatologist that appears in any reputable professional medical associations, chances are they are very good.
Before settling on a final decision, ensure that the number of choices you have are narrowed down to two or three. You can pay these a visit to gauge their expertise. Make sure that you ask a lot of questions and don't hold back. Pay attention to how they answer these and make your assessment of their services, knowledge and skills.
Pay careful attention to their competency in customer service as well as their work environment. At Alta Dermatology, we put the patient first. You can contact us here.
We are also very close to and care for patients in Laguna Beach, Ladera Ranch, Mission Viejo, Aliso Viejo, Lake Forest, San Juan Capistrano, Dana Point, San Clemente, Corona Del Mar, Laguna Woods, Rancho Santa Margarita, Irvine and Costa Mesa.