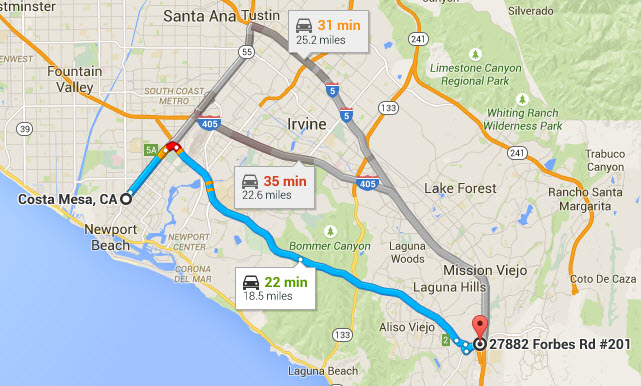 Your skin is important for many reasons and you're probably aware of how to care for it on a daily basis, but when issues arise, you need professional help. Here's a quick Q and A on how a dermatologist near Costa Mesa like Alta Dermatology can help you to be healthy and beautiful:
Why Is Skin Care Is So Important?
Your skin, which is actually an organ, requires the same attention and care as any other organ in your body. It serves the role of protector against incoming diseases and infections, in addition to helping you look great. By taking good care of your skin, you're working to ensure your health and that you're always putting your best face forward.
What Else Does Skin Do?
In addition to protecting your internal parts from external threats in the form of germs, allergens and other environmental particulates, your skin is part of the system that regulates your temperature.
Skin can also be an important indicator of your general health sometimes. For many people, when they are healthy, eat right and get regular exercise, their skin just glows! On the other hand, if you're not getting enough sleep, nutrients and hydration, don't people always ask if you're not feeling well? That's how much your skin reflects what's going on inside your body. In some instances, your skin may even offer an alert about an ongoing issue with a particular organ: Your complexion becomes an odd yellow when your liver isn't functioning within normal parameters; your face may be pale or bluish in the event you're not getting a good supply of oxygen to your cells; and who hasn't had those awful dark circles under their eyes after a short or disturbed night of sleep?
Exactly How Can Alta Dermatology Help?
Going by your symptoms, we can diagnose a problem, either affecting the skin only or reflecting more complicated issues elsewhere in the body. Following an exact diagnosis, you will be presented with various options for treatments, or perhaps referred to another specialist.
Dermatologists are also helpful in preventing skin problems, by offering you the best possible advice on how to protect it. Dr. Victoria Wang MD can tell just by looking at you if you're not using sunscreen sufficiently, or may be lacking important vitamins in your diet. At a more complicated level, she is capable of performing all kinds of surgery when needed, from life-saving medical procedures to cosmetic enhancements that improve the way you look.
What Specialties Do We Cover?
Any type of changes in your skin might alarm you, and Alta Dermatology serves the purpose of analyzing and treating (if necessary) them. Most people take their healthy skin for granted, but if you notice and are concerned about any of the following, consider putting a call in to your dermatologist:
Acne
Oily Skin
Dry Skin
Rashes And Itchiness
Rosacea
Excess Hair Growth
Excess Hair Loss
Beauty Marks
Stretch Marks
Scars
Abnormal Growths (Warts, moles, etc.)
Wrinkles And More
Should You See A Dermatologist On A Regular Basis?
The American Academy of Dermatology recommends that everyone 20 years and older have an annual skin cancer screening (also known as a full body skin exam or skin check). Some people who might be predisposed to certain skin conditions or diseases, such as skin cancer or other genetic disorders should definitely see a dermatologist regularly. We can stay one step ahead of anything ominous and advise you accordingly in a preventative capacity. If you've spent far too many years sunbathing without adequate protection, you should have frequent check-ups for your skin. Likewise, if you are prone to growths or a specific skin issue should be monitored, make and keep regular dermatological appointments.
What's A Dermatological Appointment Like?
Visiting us is similar to receiving a regular checkup from your physician or dentist: Many questions will be asked and answered and your skin will be closely inspected.
It's of particular importance that you contribute to the process, by informing Dr. Wang of anything unusual going on with your skin, even if it's slight. Tell her about any family history of skin conditions, too. Remember also that she is thoroughly trained to discover clues to conditions not involving the epidermis directly, but that will show up through it.
You may need to have tests performed, like an analysis of a mole or other growth. Additionally, we are authorized to prescribe any needed medications and may leave you with an abundance of advice for skin care and the treatment of specific conditions.
We are just minutes from Costa Mesa. Contact us if you have any concerns or questions.
We are also very close to and care for patients in Laguna Beach, Ladera Ranch, Mission Viejo, Aliso Viejo, Lake Forest, San Juan Capistrano, Dana Point, San Clemente, Laguna Woods, Rancho Santa Margarita, Corona Del Mar, Irvine, and Laguna Hills.