The staff at Alta Dermatology has been specially trained to treat conditions that affect the skin, hair and nails. Some of the more common ailments treated by dermatologists include skin moles, acne, psoriasis, eczema, melanoma, skin cancers and tumors. While general physicians can treat common skin issues, Dr. Victoria Wang has been certified by the American Board of Dermatology as a specialist.
Dermatological Qualifications in San Juan Capistrano
In the United States, a board certified dermatologist must have successfully undergone advanced training in either an accredited medical or osteopathic school.
Dermatologists are first and foremost medical doctors. They receive their training in certified medical schools and must complete a minimum of one year as an intern — which gives them training in family medicine, pediatrics, ob-gyn, emergency medicine, internal medicine and/or general surgery. After being first trained as a physician, dermatologists then receive specialized training for three additional years in conditions involving the skin, hair and nails.
Many doctors with general medical practices usually refer their patients to a dermatologist if they are suffering with any type of serious skin condition. This may include skin cancer or melanoma, or even a serious case of either psoriasis or eczema. Dermatologists,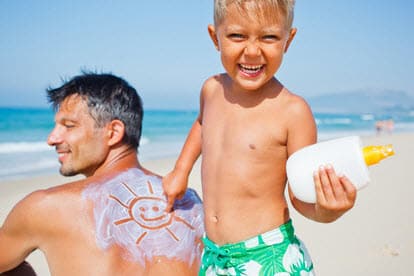 because of their specialized training, are better prepared to help their patients manage these skin conditions. Common treatments performed by dermatologists include biopsies, injections, scrapings, surgery, photodynamic therapy, patch testing, chemical peels, tissue augmentation, sclerotherapy and more.
Board Certified
When you visit your board-certified dermatologist, you can rest assured that he or she is an expert in helping you with any type of skin disorder. Some skin problems are merely a byproduct of aging, such as warty brown growths and wrinkles. Some dermatologists specialize in cosmetic treatments. These may include Restylane injections, Botox, and Juvederm.
Even within the field of dermatology, there are sub-specialties. These may include areas such as pediatric dermatology, medical dermatology, surgical dermatology, Mohs surgery and pathology.
Pediatrics
A pediatric dermatologist works with children, often treating allergies that trigger various types of skin flareups. Often pediatric dermatologists work with a team of other pediatricians who practice a wide variety of specialties involving children with complex medical conditions that manifest through multiple symptoms.
Eczema
Eczema is very common in children — especially very young children. Eczema is identified by scaly looking skin. Often the skin dries and cracks — other times it may ooze puss and become hard and crusty. Eczema is normally caused by genetics, and your dermatologist will be familiar with the right way to care for this condition.
How is eczema treated? Generally the doctor will prescribe a corticosteroid medication. They will also instruct the parents on ways to reduce the severity of the outbreak. Most children eventually outgrow eczema, but that is not always the case. That is why most dermatologists have more than a few adult patients who suffer eczema outbreaks.
Acne
Another common reason youngsters may visit a dermatologist is to treat outbreaks of acne. Acne is a skin condition that causes the skin to become blotchy with pimples, blackheads and whiteheads. This condition is usually caused by oil and bacteria which block the pores and create eruptions.
When acne is persistent, a dermatologist can often offer relief that is not available by using strictly over-the-counter medications. We may use medical instruments to inject the sores before prescribing a topical medication. It is common for a dermatologist to administer steroid injections. When acne is so bad, scarring occurs. Other common treatments are chemical peels, fillers, or laser surgery. The good news is treatments are available to correct scars and pit marks which are unsightly.
Another common skin problem every dermatologist is familiar with is psoriasis. Psoriasis is mostly found in adults, although children can be affected. Psoriasis, which is caused by the immune system being overactive, is identified by discolored and inflamed patches of skin. Normally psoriasis is not considered a serious condition, but severe cases can result in the loss of toenails and fingernails and arthritic symptoms.
Psoriasis
Psoriasis can often be treated with steroids or over-the-counter medicines. In more severe cases, however, a dermatologist should be consulted.
No one likes to think about getting any type of skin cancer, but should that occur, we can help you through it. We are highly trained in the diagnosis and treatment of various types of melanomas, skin tumors and other cancers. Treatment will generally begin with a skin biopsy and perhaps mohs surgery. There are a number of treatment techniques, including topical chemotherapy and cryosurgery.
By this time, we hope you appreciate that a dermatologist is not just a doctor who treats acne in teenagers. Because the skin is your body's largest organ, it is important to treat any abnormalities as they occur. Your dermatologist will play a vital role in keeping your skin healthy and vibrant. Because they have special training in everything from diagnosing skin conditions to performing very delicate operations, dermatologists should be given the same respect you would give to a neurosurgeon or a cardiologist.
We understand that a patient comes to see us for one of two reasons. The first is to treat a medical condition. The second is to improve their appearance. We provide a full range of services. We can detect, analyze and treat a wide variety of skin conditions. We will also be able to perform procedures that are cosmetic in nature. No matter what the problem, from a bad sunburn to a nail fungus, from acne to eczema, your dermatologist Dr. Victoria Wang is the person best qualified to treat you. Please contact us here.
We are also very close to and care for patients in Laguna Beach, Ladera Ranch, Mission Viejo, Aliso Viejo, Lake Forest, Dana Point, San Clemente, Laguna Woods, Rancho Santa Margarita, Irvine, Costa Mesa and Laguna Hills