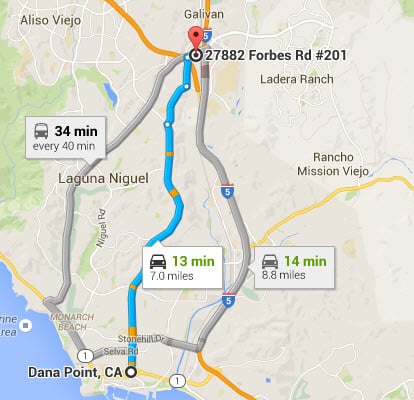 Before we discuss what a dermatologist near Dana Point does, it's important to know who a dermatologist is. A dermatologist is a specialist that specializes in diagnosis and treatment of conditions that are related to the skin, nails, mucous membranes and hair. A dermatologist is a medical expert that is not only qualified in medicine but also has spent several years practicing it.
Qualifications for Dana Point Dermatologists
To become a dermatologist, one must have graduated from a college or a university with a bachelor's degree. The next step is to graduate from a medical school and become a medical doctor or a doctor of osteopathic medicine.
After these qualifications, the doctor must complete the first year of medical training which is referred to as an internship. Internship can take place in hospitals, clinics or any other recognized medical facilities. Some of the fields in which the doctor is required to train in during the internship include general surgery, internal medicine, emergency medicine, family medicine, pathology, and pediatrics.
After completion of the internship, a select few doctors are selected by dermatology residency programs where they receive more training in surgery, treatment and diagnosis of various skin conditions , dermatopathology, and cosmetic surgery for three years. The doctor can take a board exam after successfully completing the residency program.
A dermatologist must have a vast knowledge of various medical specialties. Dr. Victoria Wang MD has the knowledge of all the basic sciences such as microbiology, physiology, pathology, endocrinology and biochemistry. Many skin diseases arise from certain internal conditions. Therefore, it is mandatory that Dr. Wang possesses the knowledge of varied medical specialties.
Beyond diagnosis of the below listed conditions, Alta Dermatology is also qualified in treatment and improvement of the listed aspects.
Alta Dermatology can:
– Prevent or control a disease such as skin cancer
– Improve the appearance of the skin
Some of the specialized diagnostic procedures performed by the Alta Dermatology:
– Patch testing
– Fungus tests
– Skin microscopic examinations
Treatment methods may include:
– Light and laser therapy
– X-ray therapy
– Internal, external and injected medications
– Surgical procedures
Other skin conditions treated by Dermatologists Near Dana Point

1. Hair disorder – Hair loss is a common problem among both men and women. Hair loss can be brought about by several factors including genetics. Alta Dermatology will be able to diagnose the cause of one's hair loss and put to effect the best treatment.
2. Acne – Acne is a common disease that affects the oil gland of the skin which results in the formation of pimples. Some patients try many different and sometimes expensive over-the-counter treatments without success before consulting a dermatologist. However, Alta Dermatology is well equipped to take care of acne.
3. Inflammation of the skin – Also known as dermatitis, eczema involves the swelling and itching and sometimes painful rash on the skin. We can treat your dermatitis and free you from the discomfort that comes with the condition.
4. Nail problems – Nail problems are quite normal, but they are often ignored and left unattended. Nails are a reflection of the overall health of the body. Some nail problems are due to fungal infections. However, a nail problem might also be as a result of an underlying problem or condition.
5. Fungal infections – This type of infection often affects the skin, nails, and sometimes hair. Alta Dermatology can get rid of the fungal infection and abate potential severe consequences.
6. Skin cancer – Over the years, skin cancer has become very common. However, we can effectively curb the problem and offer the patient the best therapy available such as mohs surgery.
There are many conditions that can be treated through advice, medication and therapy. We are just minutes from Dana Point. Please contact us with any questions or concerns with your skin.
We are also very close to and care for patients in Laguna Beach, Ladera Ranch, Mission Viejo, Aliso Viejo, Lake Forest, San Juan Capistrano, San Clemente, Corona Del Mar,  Laguna Woods, Rancho Santa Margarita, Irvine, Costa Mesa and Laguna Hills