Factors that Increase Skin Cancer Risk
Have you ever wondered whether your cultural background or genetic traits predispose you to skin cancer? Well, look no further! The Skin Cancer Foundation has put together some of the top factors that increase skin cancer risk in individuals. You may ask yourself,  "Do I fit into this category?" Below are the top factors that increase one's chance of having any sort of skin cancer during their lifetime. According to The Skin Cancer Foundation, there are approximately 4.9 million people treated annually for skin cancer. The 44% increase from 2002 to 2011 is alarming. At Alta Dermatology we offer thorough skin cancer screenings provided by Dr. Victoria Wang: Board Certified Dermatologist with Mohs experience. It is also important to self check for any unusual or changing moles by referring to the ABCDE's of melanoma. Daily usage of a sunscreen is also very important in early prevention of skin cancers. To schedule an appointment, call  Alta Dermatology at 949-364-9264. We offer convenient same-day appointments.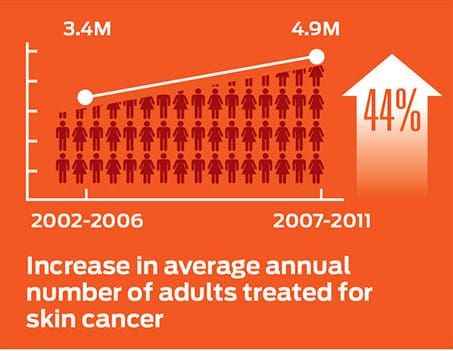 Alta Dermatology is dedicated to the early detection of skin cancer.
We are also just minutes from and care for patients in Laguna Beach, Ladera Ranch, Mission Viejo, Aliso Viejo, Lake Forest, Dana Point, San Clemente, Laguna Woods, Rancho Santa Margarita, Irvine, Costa Mesa and Laguna Hills